Reach your customers around the world with Ultraconvo's customizable messaging and calling suite.
Simple features to make your daily work more efficient.
Simplify your messaging workflow with Ultraconvo.

MANAGE
Contacts And Groups
Create and manage your contacts efficiently.
Create contacts
Import contacts from xls, csv
Group contacts
Labels for filtering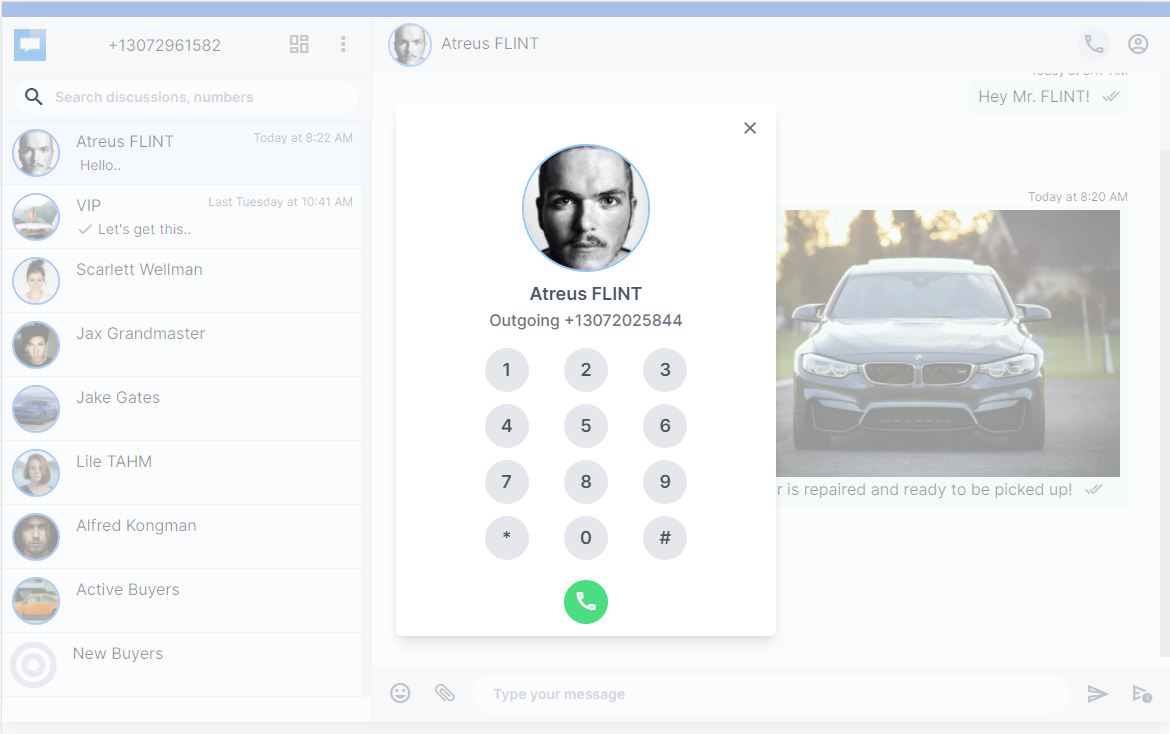 COMMUNICATE
SMS, MMS And Calls
Communicate by text or voice with your contacts.
Send and Receive SMS
Place and Receive Calls
Send SMS to groups
Schedule SMS
Create workspaces, add and manage users.
Create workspaces
Add phone numbers
Invite users
Grant them permissions
Boost your communication
Communicate effortlessly with your customers via text or voice and improve your business.